TPMS For Ford & Mazda Tyre Pressure Monitoring System INTERNAL SENSORS TPMS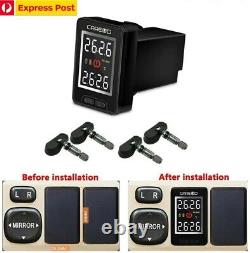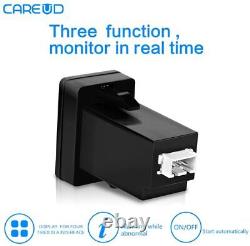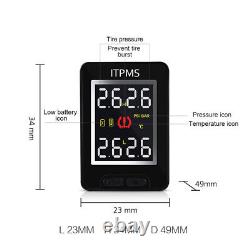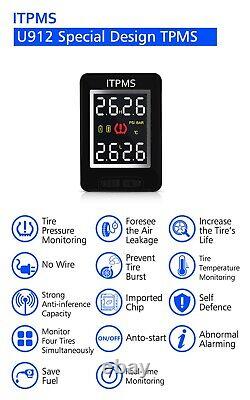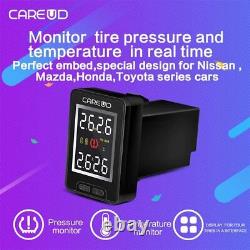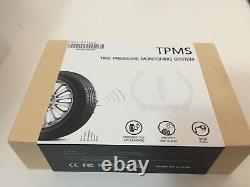 Ford & Mazda TPMS Tyre Pressure Monitoring System. Monitor Screen fits into your Mazda blank dashboard plug just remove blank and plug the screen in. 4 Internal sensors, monitor frequency: 433.92MHz. Real-time monitoring updates in 3 second intervals live monitoring of tyre pressure. Reduce driving risks and fuel consumption, prolong lifetime of tyres.
Electronic pressure detection, high accuracy. Low pressure alarm, high and low setting can be adjusted. Tyre location can be adjusted when rotating tyres front to back.
Fits into your dashboard, looks like a factory option. Monitoring battery voltage of vehicle. 2 options of pressure unit: PSI / Bar. Minimum is 15PSi Maximum is 99PSI.
Each sensor has an independent ID code. Display input voltage: DC8V ~ 16V. Suitable for Mazda & Ford.
Simple Installation Procedure all plugs and wiring included. Displayer size: 39 x 24mm. Check your plug space size to confirm it will fit your model. We also stock 34 x 23 mm and 36 x 21 mm sizes. Let us know what size you require when placing your order.