Autel MaxiTPMS TS408 TPMS Diagnostic Tool Auto Tire Pressure Monitoring System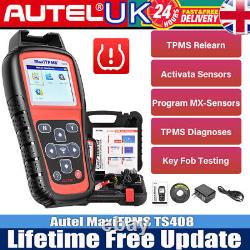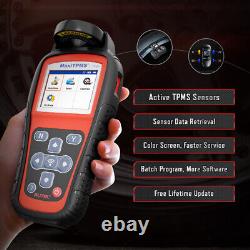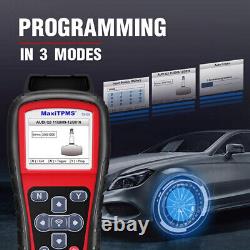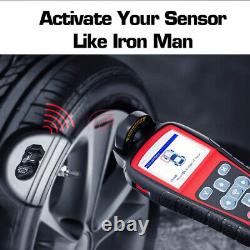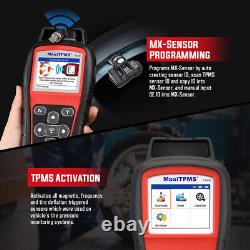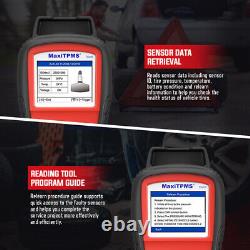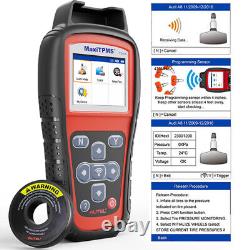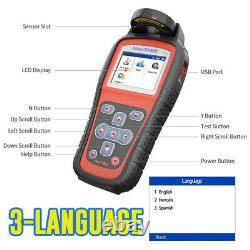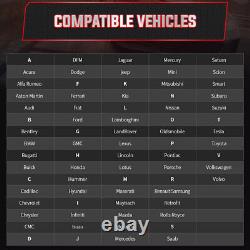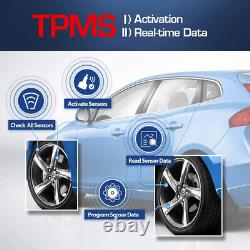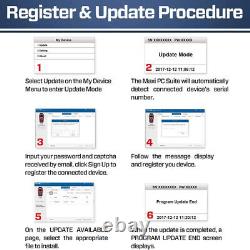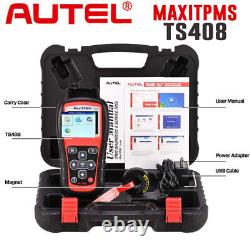 Autel TS408 TPMS Trye Pressure Diagnostic Tool Programming Relearn MX-Sensor UK. The main job of TPMS is to monitor tire pressure and ensure drivers aren't driving on under-inflated tires.
Autel TPMS tool TS408 can help you to keep TPMS in good condition, and bring the below advantages. Help you rotate the summer and winter tires. Provide procedures to relearn TPMS sensors and clear pesky and distracting warning lights. Activate 98% of TPMS sensors, get tire pressure sensor information read, and keep tires working normally. Program MX-Sensors to replace OEM sensors. Keep TPMS in good condition with TS408 will help you enjoy the below benefits. Improving the overall vehicle safety.
2022 NEWEST Autel TS408 TPMS Tool. Detailed Introduction to Autel TS408 TPMS Tool. Autel: As one of the Autel manufacturers in the automotive aftermarket, Autel is dedicated to developing professional diagnostic tools and translating global customer needs into superior cost-effective and innovative products, with strong R&D and manufacturing capabilities. Autel MaxiTPMS TS408: A new version TPMS tool and a perfect companion for your TPMS work.
1-Activate TPMS Sensors: Trigger all OE/Universal TPMS sensors(315/433MHz) on the market. 2-Program Autel Sensors: TS408 TPMS activating scanner can program the original ID data into Autel sensors. 3 programming options for selecting: Copy by Activation; Copy by Manual Input; Auto Create 1-16 Sensors. 3-Relearn TPMS Sensors: TS408 TPMS programming tool provides 2 sensor-relearn methods: Auto Relearn & Stationary Relearn to match OE/Common sensors with on-board module and establish harmonious communication with each other.
4-Read Sensor Information: View sensor data like sensor ID, tire pressure, tire temperature, sensor battery, sensor position, and frequency at ease. 5-Quick Mode: Perform basic TPMS functions. 8-3.7 V Li-polymer Battery.
Note: TS408 TPMS tool ONLY programs Autel sensors. Activate Sensors & Program Autel MX-Sensors. MaxiTPMS TS408 is an easy-to-use handheld TPMS relearn tool, which is specially designed to activate all TPMS sensors, and program Autel MX-sensors(Only for Autel brand sensors programming). Program MX-sensors: TS408 can easily program Autel MX-sensor to replace OE TPMS sensors with 3 options.
The old sensor is lost or completely bad? Input the ID printed on the original sensor with Copy by Manual Input. The old sensor is not completely bad?
Using Copy by Activation from the existing sensor to the new sensor. The old sensor is completely bad and there is no way to get the old sensor ID? Use Auto Create to generate sensor IDs after you selecting the test vehicle's make, model and year.
Notice: TS408 could program Autel-MX sensors very quickly, but it doesn't support copy by OBD. Program Autel MX-Sensors to Replace OE Sensors. Autel MX-Sensor is a universal sensor with powerful compatibility that can clone 98% of OEM TPMS sensors. To replace a broken sensor, instead of going through the trouble to find the original sensor, use a TS408--tire sensor programmer to clone the ID onto the programmable Autel MX-Sensor, so that the sensors and wheels work with no difference. Autel TPMS programming tool provides three ways to program MX-sensors.
Automatically create a new unique ID(s) into 1-16 MX-Sensor(s). Once the sensors are successfully programmed, the sensor IDs and the PSNs (Product Serial Number) will display on the tool. Trigger the original sensor, and copy the details to a newly installed sensor.
Once the sensor programming is finished, the sensor icon will appear. Input the ID manually into the sensor. You can find the ID printed on the original sensor. It only takes a few minutes to complete.
All three methods are convenient and easy to use for sensor programming. Please note programming is only for the Autel MX-Sensors (98% clone-able universal sensors).
And OBD programming is not supported. Clear & Step-by-Step TPMS Relearn Process, With the tire pressure monitoring system tool TS408, you will not have to hover on the internet to look for guidelines.
The tool shows neatly-explained steps on the screen, making it easier to do TPMS relearn on Asian, US, or European vehicles. Each of you can do the relearn on your own by reading the instructions displayed. There are two types of relearning guidance that will be provided. TS408 provides the easy relearn procedure guide on the tool to simplify the auto-relearn process for the car designed with auto relearn.
TS408 TPMS scanner can accurately read and display sensor information including sensor ID, tire pressure, temperature, battery, position, frequency, etc. The data feedback from all TPMS sensors allows you to keep trace of the health of tires and sensors to ensure timely repair and driving safety. Information Retrieval Function facilitates the review and printing of TPMS data stored in the vehicle ECUs, which also provides convenience for checking the latest TPMS data recording. Lifetime free updating will always keep you on the cutting edge of data and functions.
320 x 240 dpi TFT color display clearly displays the menu and instructions. A built-in rechargeable li-ion battery frees you from wires. Lifetime FREE update allows you always enjoy the newest functions such as more covered vehicles, optimized configuration, compatible languages, etc. All our products are 100% original and brand new with latest version.
We really appreciate your understanding! 12 months free repair for the devices. 3 months for the accessories. If after 7 days, or the item has been used, we have the right to decline your claim. We are an OBD automobile testing equipment, digital HD line, Caska DVD navigation and other products wholesale distribution of the private-owned enterprises. As a new type of electronic business enterprise, our products has a higher position in the consumer. Our company established a long-term and stable relations of cooperation with several retailers and agents. We sell OBD, automobile testing equipment, digital hd line variety complete, the price is reasonable. The company strength is abundant, the heavy credit, abiding by contract, guarantee product quality, with many varieties management characteristic and the meager profit but high turnover principle, has won the trust of our customers. We have top rated after-sales service.
TO MAKE THINGS RIGHT before you leave feedback or open any case. We are 100% sure that we can solve any issues regarding. GMT8 (9:00-18:00) from Monday to Friday.