4X TPMS Tyre Pressure Monitor System Sensor Fits Ssangyong Korando Rexton Rodius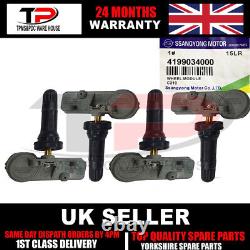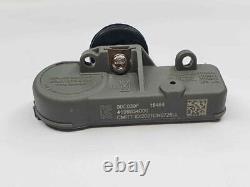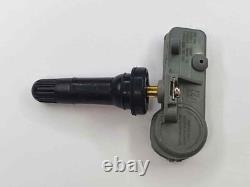 Fits to the following make & models. 136 - 150, Diesel, Petrol. Korando III Off-Road (CK) 11.2010... 147 - 178, Diesel, Petrol, Petrol/Petroleum Gas (LPG).
136 - 220, Diesel, Petrol. Rexton / Rexton II (GAB) (04.2002 - 08.2006, 120 - 220, Diesel, Petrol). 163 - 220, Diesel, Petrol. 155 - 220, Diesel, Petrol.
What are the benefits of servicing TPMS sensors? Servicing extends the life of the sensor and avoids the unnecessary costs associated with replacement. This maintains the functionality of the sensor, which ultimately. Reduces the car's C02 emissions. When do sensors require servicing? Manufacturers recommend servicing TPMS sensors every time the tire bead is broken, e.
Whenever a tire is repaired or replaced, in order for them to last their full lifetime of approximately 7 years. What's the deal about frequency? With TPMS Systems, they predominantly work using two different frequencies. For the UK and Europe, the frequency used is 433Mhz. For North and South America, the frequency is lower at 315Mhz.
Please refer to the relearn procedure below. If replacement sensors have been fitted, vehicle will need to be stationary for minimum of 15 minutes. If required, place the vehicle into the relearn mode using the appropriate dashboard controls. Drive above 32kmh (20mph) until the new sensor IDs are learned by the vehicle. This may take up to 20 minutes depending on the model.