4X For MAZDA (2 6) CX3 CX 5 CX7 CX9 TPMS Tyre Pressure Monitor System Sensor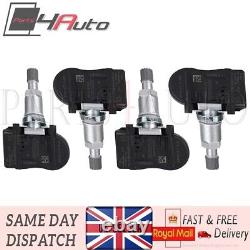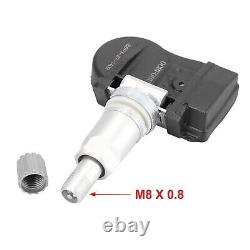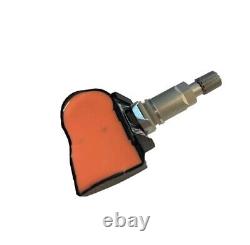 BRAND NEW AND HIGH-QUALITY TPMS TYRE PRESSURE SENSOR>>>. Please Check OE, Listed Picture, and Compatibility table Above. Make Sure It Fits for Your Vehicle. Fits to the following make & models.
The TPMS eliminates guesswork by notifying you if a vehicle is low on air or flat. This knowledge can not only help prevent accidents but can also help you improve your gas mileage.
Your TPMS can also warn you about existing or impending problems with your vehicle. HOW DO I FIX TPMS ERROR? Press the TPMS reset button and hold it until the light blinks three times, then release it. Start the car and let it run for 20 minutes to reset the sensor.
You'll usually find the tire pressure monitor reset button beneath the steering wheel. Check your user's manual if you're having trouble locating it.
4 X Tire Pressure Sensor. Please see the picture and read the part details to check if this part is identical with yours!
If you doubt that this part will fit you car, send us your UK car registration plate number, or VIN (Chassis) number and we will direct you to the right part!