10 Sensors TPMS 10 wheel Real Time Tire Pressure Monitoring System for RV Trucks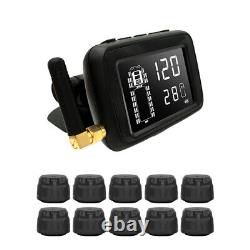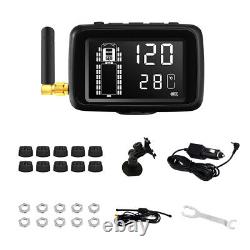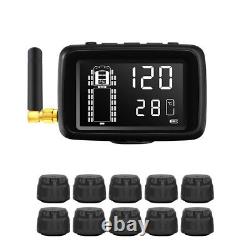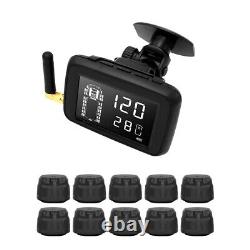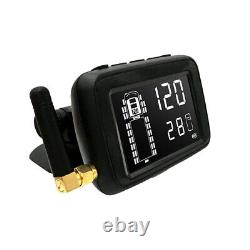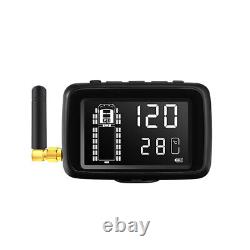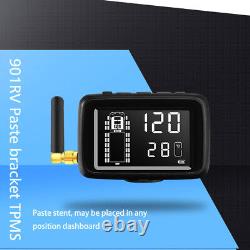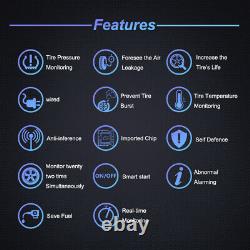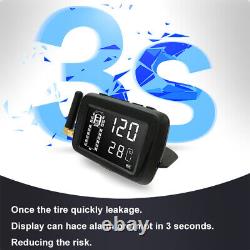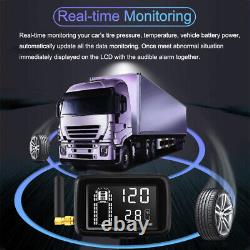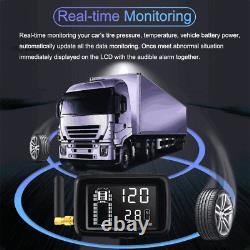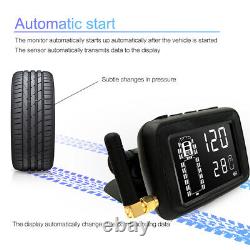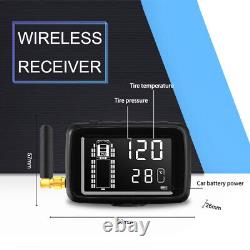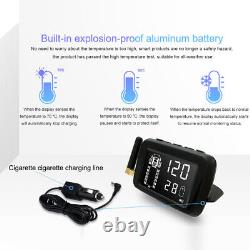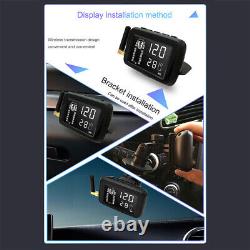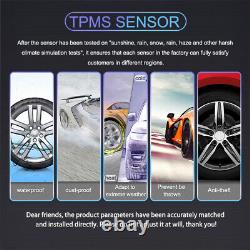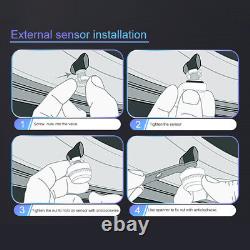 Multiple alarm modes - high and low air pressure alarm / high temperature alarm / low sensor power alarm / rapid tire leakage alarm / sensor data loss alarm / low display power alarm. Real-time and accurate monitoring of tire pressure and temperature values in the driving condition. Keep the tire balance driving, save fuel, reduce wear and tear to extend the life of tires, quickly detect rapid tire leakage and sound while flashing screen alarm to prevent accidents. High-temperature explosion-proof and leak-proof lithium battery, fast charging and long-lasting power. PSI, BAR two kinds of pressure units to choose, ?
Two kinds of temperature units to choose. The factory has been corresponding to match, each sensor has an independent ID code directly mounted for use, lightweight does not affect the tire balance degree. The display extends the transmitting antenna to increase the signal reception, TPMS special radio frequency technology, the sensor real-time update data.
TPMS special Infineon chip program, the signal is more stable and timely and reliable, monitoring data is more accurate. Replacement of the new sensor needs to be re-matched with the monitor to activate the sensor signal. Pressure measurement range: 0-13.7bar(0-199psi). Tire pressure upper limit: 12.0BAR (175PSI). Lower limit of tire pressure: 6.9BAR (100PSI).
Installation nozzle requirements: must be with standard threads. High temperature alarm value: 65?
Operating voltage: 12.0-24.0V. Display + External Sensor x 10 + Anti-theft Nut x 10 + Spanner + Cigarette Lighter Charging Cable + T-Antenna + Bracket. In rare case, it can take up to 6-8 weeks. We'll try our best to help you solve the problem. We believe our items are so outstanding.
All products are quality checked. We appreciate your Postive Feedback, and will do the same in return.