TPMS Tyre Pressure Sensors for Jeep Renegade (14-23) SET OF 4 PRE-CODED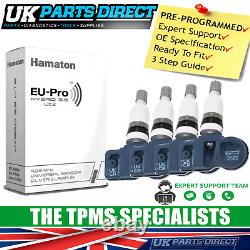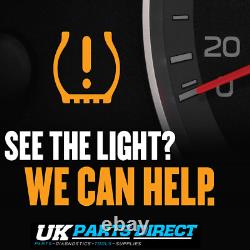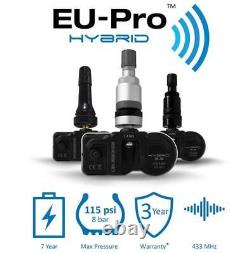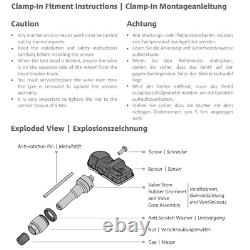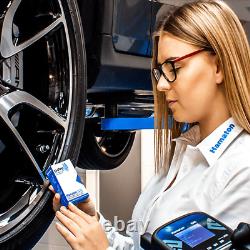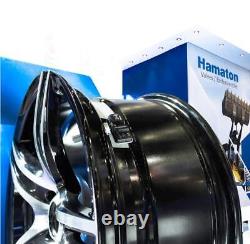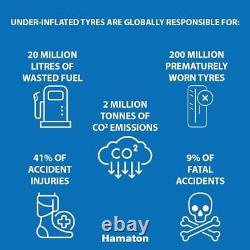 ABS Ring & ABS Sensor Kits. TPMS Sensors - Sets of 4. TPMS Tyre Valve Repair Kits. Alfa Romeo TPMS Repair Kits.
Aston Martin TPMS Repair Kits. Land Rover TPMS Repair Kits.
Rolls Royce TPMS Repair Kits. EU-Pro TPMS Tyre Valve Stems.
ICarsoft V3.0 Diagnostic Tools. ICarsoft V2.0 Diagnostic Tools.
ICarsoft V1.0 Diagnostic Tools. Road Race - Parts & Servicing. Off-Road - Parts & Servicing.
TPMS Tyre Pressure Sensors for Jeep Renegade (14-23) - SET OF 4 - PRE-CODED. FULLY PRE-PROGRAMMED - FIT AND FORGET. 7 YEAR LONG LIFE BATTERY.
BACKED BY 30 YEARS+ TPMS EXPERIENCE. SILVER HIGH GLOSS STEM VERSION - Looks great with Silver Wheels (Black version also available). Built to replace the OE Sensor. Meeting or exceeding OE signal quality, durability and functionality.
Produced to withstand severe weather conditions. High Precision Air Valve to prevent leakage. Replaceable aluminum valve stem - anodized for corrosion resistance. Robust clamp-in pivoting stem design - allowing for 0-35 degree angle adjustment to fit all types of wheels. Fast and simple fitment on to wheels.
FULLY PRE-PROGRAMMED TPMS Tyre Pressure Sensors - we program for you before dispatch?? The COST EFFECTIVE and PERMANENT solution to your vehicle's TPMS Fault! Fully Pre-Programmed TPMS Tyre Pressure Sensors - FIT AND FORGET... New TPMS Tyre Sensors require programming - we supply you with fully pre-programmed sensors, specific to your vehicle using our 3 Step Solution - solve your TPMS problems today... TPMS Sensors & Consumables made easy.. The COST EFFECTIVE and PERMANENT solution to your vehicle's TPMS Fault! Fully Pre-Programmed TPMS Sensors - FIT AND FORGET..
With Tyre Pressure Monitoring System (TPMS) Sensors only having a life-span of around 5 Years and now an MOT Failure, if your vehicle is displaying a TPMS Warning Light and is over 5 Years old, it is likely you will require replacement TPMS Sensors. New TPMS Sensors require programming - we supply you with fully pre-programmed sensors, specific to your vehicle using our 3 Step Solution - SOLVE YOUR TPMS PROBLEMS TODAY.. Fully Pre-programmed - Ready to Fit.
Our TPMS Sensors are both smart and efficient, specifically designed as replacement to OE Sensors. OE equivalent performance, in terms of signal interval, durability and functionality. FANCY GLOSS BLACK VALVE STEMS TO MATCH YOUR BLACK WHEELS?
We can also supply our TPMS Sensors in Gloss Black - these look awesome alongside Black Wheels! Please visit our shop for the Gloss Black variant.
Brand New with at least 12 Month Guarantee. Welcome to UK Parts Direct.. As we hope you may have noticed, we have a very personal approach in how we service your business.
We really do care about our Customer Service and will always go the extra mile to help.. 1 - 2 - 3. Our 3 step solution has been developed from scratch alongside a global leader in the manufacture and supply of TPMS.
With their foundation and our dedication, we've taken the stress out of TPMS, allowing us to deliver a solution at the fraction of dealership costs. This simple solution is not only perfect for replacing faulty TPMS Sensors, but also ideal for using with a second set of winter / summer wheels. Order your TPMS Sensors - Our listings are pre-defined into Make, Model and Year.
Once your order has been received, we then carefully, individually and uniquely pre-programme your TPMS sensors. This is not an "off the shelf" operation. Each sensor is pre-programmed and set-up specifically for your vehicle. We've spent serious time, development and investment with. This step to make it simple and straightforward for you. Fit your new TPMS Sensors - Any experienced Tyre Fitter will be able to carry out this service out for you. There's nothing else that you need to do, the sensors will arrive READY TO FIT. We've taken the stress out of this and completed the technical coding of the sensors for you. DO NOT ALLOW YOUR TYRE FITTER TO ATTEMPT TO RE-CODE! Just drive your vehicle - To complete the operation, all that is needed is to drive the vehicle. It really is that easy! On average it takes around 15 minute on a steady drive to allow the new pre-programmed sensors to communicate back to the vehicle's systems. Your TPMS warning light will now be extinguish.
Obviously there's a lot more to it, but it all happens behind the scenes when the vehicle is in motion. We are more than happy to go through the finer details but it's rather long winded! PLEASE NOTE:- ALTHOUGH VERY RARE - SOME VEHICLE'S MAY REQUIRE AN OBD RE-LEARN - THIS MEANS THE USE OF A DIAGNOSTIC TOOL TO FORCE THE VEHICLE TO RE-LEARN A NEW TPMS SENSOR - WE ACCEPT NO RESPONSIBILITY FOR ANY ASSOCIATED COSTS TO COMPLETE THIS PROCESS.
How do I know if I have a Faulty TPMS Sensor? The first step in any diagnostics is to ensure you actually have a TPMS problem. The TPMS light will illuminate when a tyre pressure is low. Firstly, check the pressure in your vehicle's tyres, the light should eventually go out after the low tyre has been inflated to its recommended pressure. If the light remains on after checking/inflating the tyres, or if it flashes and remains illuminated, you may require a new TPMS Sensor. Usual causes of a TPMS Fault? Inside each TPMS sensor there is a tiny battery which has a service life - it does after all power the TPMS Sensors 24/7. As most TPMS sensors are completely sealed units, there is no way to just replace the battery.
Usual lifespan of a TPMS Battery is around 5 years. Due to the environment that these TPMS Sensors operate in, natural corrosion will occur over time. This will inevitably weaken the valve stem, causing it to either crack or snap! Both will result in a loss of pressure and no way to keep air inside the tyre.
Although shiny chrome or sparkly diced valve caps may look great, they are not suitable for TPMS Valves, they will cause long term damage by seizing in place. Once seized, frustration will probably be the real culprit of the damage! Good news, all of our TPMS Sensors come with FREE TPMS Safe Nylon Valve Caps.
We're not just talking about curbing the wheels every now and then, those pesky potholes can be to blame too. Will my car fail it's MOT? MOT Legislation states that if a vehicle dashboard has a TPMS warning light illuminated, the test will be deemed a fail. It's a good job you've found us. Will these TPMS Sensors fit my style of wheels? Our latest Hamaton Hybrid TPMS Sensor's have been specifically designed to cover a whole host of wheel designs. Our sensors currently fit over 95% of alloy wheels around the world. No matter the Size, Colour, Width or Spoke design you will be fine.
We can also offer Black Valve Stems for customers who have Black rims if preferred. When dealing with a product such as a TPMS sensors, we are aware that accidents can happen from time to time. Because of this we offer replacement Valve Stems, Valve Caps, Valve Cores and Washers. If you damage your new TPMS Sensors, you won't need to replace the whole unit again, we've got you covered. What's the deal about frequency?
With TPMS Systems, they predominantly work using two different frequencies. For the UK and Europe, the frequency used is 433Mhz. For North and South America, the frequency is lower at 315Mhz. If you own an imported vehicle, please feel free to call and we'll look into which sensor is required - we can provide both. 4 x Nylon Dust Caps. 8 Bar / 116 Psi. Nut - 4.0 Nm. Screw - 1.4 Nm. Keep up to date with the Latest News and Offers from UK Parts Direct.