Pressure Monitoring System Wireless Solar TPMS LCD Car Tire with6 External Sensor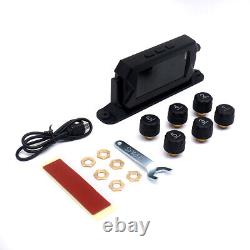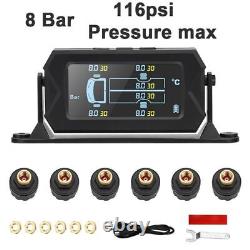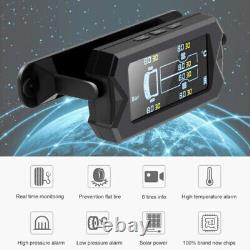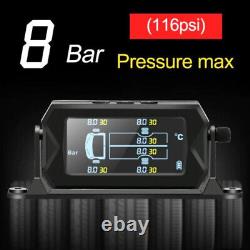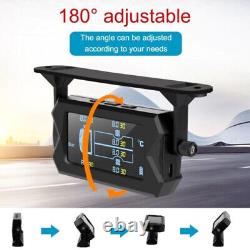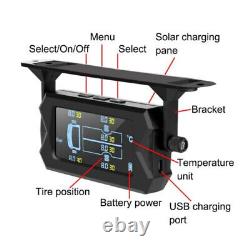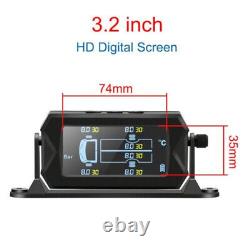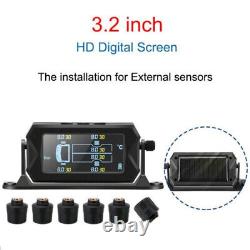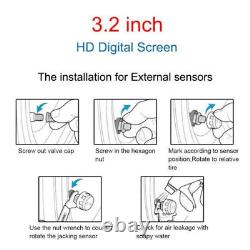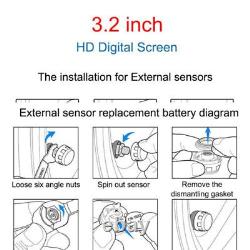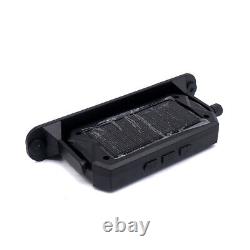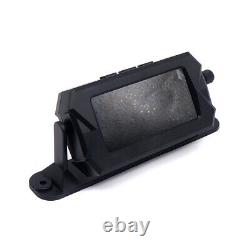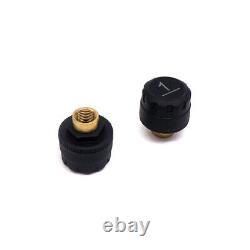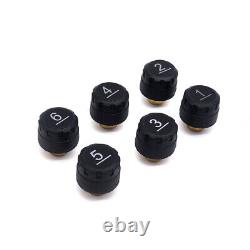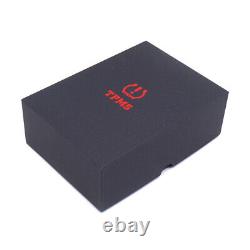 Specification: Perfect For use on your Motorhome or Truck can also be used with your Car & Caravan. The Display unit can be powered by your vehicles 12v or the inbuilt solar panel.
Sensor batteries are: Built-in CR1632 120mAh Button Battery. Battery Life: 1-2 years Receiver parameters: Receiving frequency: 433.92MHz Pressure unit: bar/psi Temperature unit: °C / °F Display: 3.2 inch digital display Charging method: solar + USB charging Built-in battery: 1000mAh high temperature polymer lithium battery Working temperature: -20?
Installation method: desktop installation, front windshield paste Installation angle: can be adjusted at will Sensor (external) parameters: Pressure range: 0 - 8 bar / 116 psi Accuracy value: 0.1 bar / 1.5 psi Transmission frequency: 433.92MHz Operating Voltage: 2.0 - 3.6V Valve core: 100% pure copper Battery: CR1632 Battery life: 1.5-2 years (battery can be replaced) Waterproof level: IPX7 Working temperature: -20? Package Accessories: Receiver 1 Sensor 6 Anti-theft nut 6 Wrench 1 USB cable 1 Manual 1.