MAGNETTI MARELLI TPMS Connect Evo Unit For Tire Pressure Monitoring 0079359003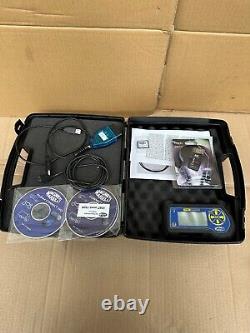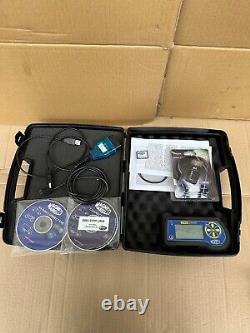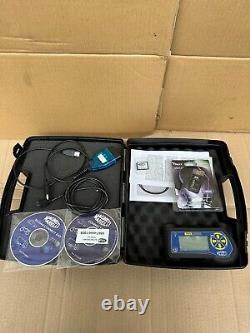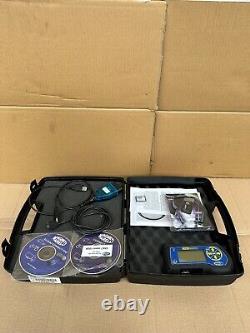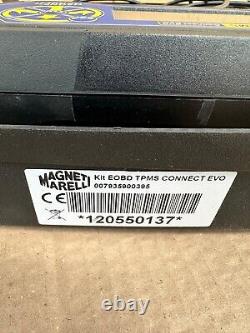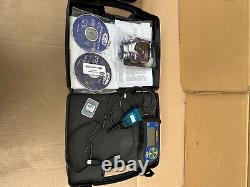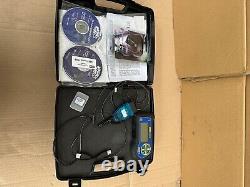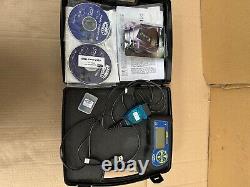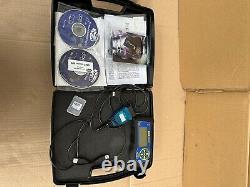 The TPMS Connect Evo Tester is a pressure measurement, testing and coding device for wireless tire pressure control systems. Sensor test The test vehicle to check the correct operation of the sensors and their battery when taking the vehicle to the site (before any intervention) allows you to save and print test reports for clients (PC).
The possibility of cloning sensor ID. Diagnosis driver TPMS The possibility of error checking and possible causes of ignition TPMS lights on the dashboard, wireless temperature and tire pressure sensor identification ID without disassembly.
It allows you to program the sensor ID. Print Protocol It allows you to check the functioning of the system and TPMS tire pressure after maintenance activities. TPMS tester combined with the PC makes it possible to print a complete report of the test. Technical data: - Dimensions: 160 x 80 x 36 - Display: 3-inch, 1 28x64-pixel graphical LCD technology increasing the brightness using sunlight - Lithium batteries: the possibility of continuous operation for a week (testing 30 cars a day) - Charger - Keyboard: 7 keys - SD memory card. Buzzer - Shock is not removable rubber (I P54).
Italian, English, French, Spanish, Portuguese, German, Danish, Polish, Turkish, Chinese and Japanese, Czech, Hungarian, Russian, Romanian, Slovenian - Ability to read data: ID sensor format (HE X / DEC) pressure, temperature, battery status, internal sensor status. USB 2.0 Bluetooth 2.0 - Database update via PC by connecting a USB cable. Supported brands: Acura, Alfa, Audi, Bentey, BMW, Bugatti, Cadillac, Chevrolet, Chrysler, Citroen, Dodge, Ferrari, Fiat, Ford, Honda, Hyundai, Hummer, Infiniti, Jeep, Kia, Lancia, Land Rover, Lexus, Maserati, Mercedes-Benz, Mercury, Mini, Mitsubischi, Nissan, Opel, Peugeot, Porsche, Renault, Saab, Skoda, Toyota, Volkswagen, Volvo. Trucks: Renault, Man, Mercedes-Benz Types of supported sensors: Beru, Continental-Siemens VDO, Entire -TRW, Lear, Pacific, Schrader, Alligator, Huf, EU-PRO / T-PRO, All car. Programming ECU can code or reprogramming sensors and settings stored in the ECU TPMS after maintenance activities.
To connect to the ECU will require the optional label EOBD (007935900395) Standard configuration: The device adapter, USB cable and CD-ROM.